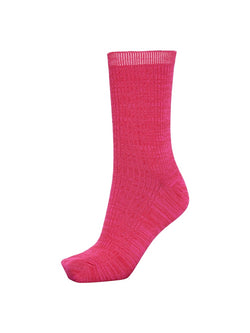 Selected Femme Mel Ski Patrol Melange Sock
Selected Femme SLFMel melange yarn sock, soft and cosy socks in tonal shades of bright pink are fun and soft to wear as well as being perfect for keeping your feet cosy and adding a pop of colour to any outfit.
Wash at 30 degrees.
76% viscose, 22% polyester, 2% elastane.